The Australasian College of
Toxicology & Risk Assessment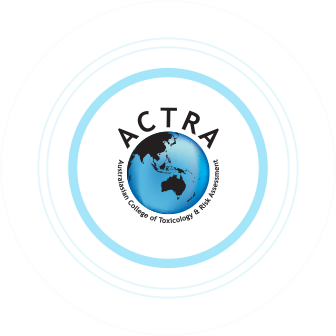 Membership renewal 
It is now time to renew your 2018-2019 ACTRA Membership. Take these few easy steps to renew your membership online and continue to enjoy the benefits and recognition that ACTRA provides. Membership fee covers your subscription from 1 July to 30 June. You can renew online or download a renewal form.
RENEW ONLINE  Log in here
Click the above link and log in using your username and password for example:
          Username:  JohnSmith
          Password:   Membership Number
Update your contact details if necessary
What does your role involve? Please tell us what areas you work in
Proceed to complete payment using VISA, Mastercard or EFT
If paying by EFT a tax invoice will be sent to you with the amount owing which must be paid within 7 days by sending a Remittance Advice to secretariat@actra.org.au
Once payment has been confirmed, a tax invoice/confirmation will be emailed to you within 48 hours.
RENEW VIA MAIL/FAX   Click here for download the 2018/2019 Membership Renewal form
Complete the 2018-2019 membership renewal form
Update your contact details if necessary
Send completed membership renewal form with payment to secretariat@actra.org.au
A tax invoice/confirmation will be emailed to you within 48 hours
Manage your membership 
Log in using your username and password see example below.  Log in here
Username:  JohnSmith 
Password:   Membership Number
Update your contact details
View your membership category
ACTRA Secretariat
Membership Team
Suite 5, 250 Gore Street
Fitzroy VIC 3065
Email:   secretariat@actra.org.au
Phone:  +613 9416 3833   Mobile:  +61 423 082 521