The Australasian College of
Toxicology & Risk Assessment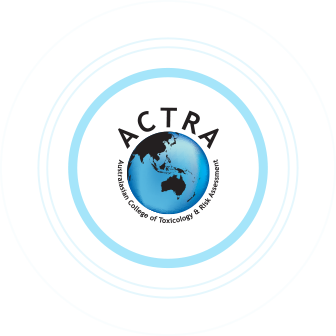 ACTRA Committee and Sub-Committees
ACTRA Committee
President: Paul Wright
Immediate Past President: Peter Di Marco
Vice-President: Gordon Reidy
Treasurer: Andrew Harman
Secretary: Tarah Hagen
Membership Officer: Effi Liden
Ordinary Members: Mirella Goetzmann
Ordinary Members: Maryam Moslehi
Note: Under rule 21 of the ACTRA Constitution, the Committee has power to co-opt members to various co-ordinating roles.
ACTRA Sub-Committees
Names of Committee heads listed below
Marketing & Communications: Tarah Hagen
Education: Maryam Moslehi
Governance and Finance: Andrew Harman
Membership & Registration: Effi Liden
ASM 2022: TBC
Note: If an ACTRA member is interested in voluteering on one of the ACTRA sub-committees, please forward your interest to the ACTRA Secretariat secretariat@actra.org.au who will put you in touch with the appropriate committee member.
We would like to thank Selma Kaasinen and Antti Mikkonen (Ordinary Members) for their invaluable contribution to ACTRA during 2020.