The Australasian College of
Toxicology & Risk Assessment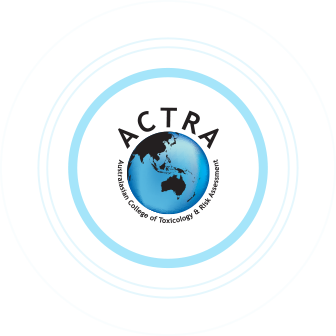 Join the Australasian College of Toxicology & Risk Assessment (ACTRA) in a unique webinar series that commenced in June 2020! The webinar series will cover two overarching themes in relation to toxicology and risk assessment in Australia:
Lessons learnt from case studies.
Practical applications of theoretical concepts.
These sessions will provide you with an opportunity to gain insight from Australia's most accomplished and experienced toxicologists and risk assessors, and more importantly encourage an open forum for questions and discussion.

Risk based management of chemical hazards and risk communication – What is it all about?

Human health risk assessment (HHRA), in its broadest sense, has a long history dating back to the early Egyptians and Greeks underpinned by the early stages of observational toxicology (Toxicon – arrow poison). It took two more millennia before it grew and matured into a scientific discipline that informs regulation for the beneficial use of, and coexistence with, environmental and iatrogenic hazards (chemical, biological and physical) – essentially a risk/benefit balanced (win-win) approach to chemical risks.
(October 1): Aspects of Risk Communication
Following on from the first session, two other relevant subsets of risk analysis are risk management and risk communication, which will be touched on in the second session:
Why and how human health risk assessment is conducted?
How risk assessment outcomes will be considered in risk management?
In risk assessment consideration should be given to different interest groups, such as the community, government, industry, academia and the media.
How to manage risk and safety perception, anger, empathy, and credibility in risk communication.
Timing and other influencing factors in risk communication
Presenter:
Peter Di Marco, PhD, FATS, is co-founder and past president of ACTRA, President of the International Union of Toxicology (IUTOX), and Managing Director and Principal Consultant at BenchMark Toxicology Services (BTS) Pty Ltd. His primary area of expertise is in toxicology, health risk assessment, regulatory compliance, and biological monitoring. He is an adjunct professor at Edith Cowan University, WA. Peter has been instrumental in and contributor to the development of various environmental health guidelines for air, water, and soil quality in Australia. He has a distinguished list of publications and made significant contributions to scientific activities having served on numerous professional/advisory committees and panels at the State, Commonwealth and at international level.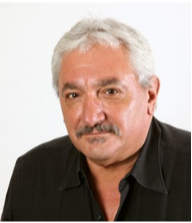 DATE & TIME
Thursday 1 October, 2020.
3pm – 4pm AEST.

REGISTRATION FEES per session (inc. GST)
ACTRA Members: $25
Non-Members: $50
Student members: $15
Organisations: $200 (maximum of 10 logins)

REGISTRATION DEADLINE
Session 2: By 3 pm, AEST, Wednesday 30 September 2020.

Level of previous knowledge required
Intermediate

CPD POINTS (For ACTRA Registration Scheme)
Earn up to 1 CPD Point per session.