The Australasian College of
Toxicology & Risk Assessment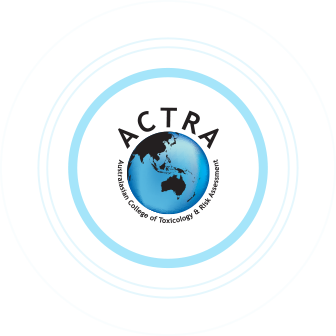 ACTRA Webinar Series with Q/A
Join the Australasian College of Toxicology & Risk Assessment (ACTRA) in a unique webinar series that commenced in June 2020! The webinar series will cover two overarching themes in relation to toxicology and risk assessment in Australia:
Lessons learnt from case studies.
Practical applications of theoretical concepts.
These sessions will provide you with an opportunity to gain insight from Australia's most accomplished and experienced toxicologists and risk assessors, and more importantly encourage an open forum for questions and discussion.
Threshold of Toxicological Concern (TTC) – Basis of Derivation and Application in Risk Assessment
The threshold of toxicological concern (TTC) had its genesis in the mid-1970's as a means of rationally excluding minor contaminants in food from full blown risk assessments. The approach was adopted by US FDA in the 1980s as a 'threshold of regulatory concern'. Since then it has morphed into more a general tool for addressing human exposures to substances which have not been toxicologically characterised but thanks to advances in analytical chemistry can be demonstrated to be in the human environment. While the TTC is extremely useful in risk assessment it should not be the first port of call in the methodology brought to bear on the problem. Rather it is an adjunct to other methods (e.g. read across techniques), and/or applied when a methodological literature search has failed to return relevant toxicological or health information directly applicable for risk assessment. A critical component for using TTC in risk assessment is good understanding of potential human exposures.
Session 1: History and Derivation of TTC Values
This session will touch on:
History of the TTC,
Toxicological and statistical rationales underpinning the critical TTC guideline values,
Contemporary analyses of toxicological databases demonstrating conservatism in the TTC, and
A synopsis of the tools available for applying the TTC.
Session 2: Application of TTC in Risk Assessment
Following on from the first session, application of TTC values in risk assessment will be in the focus of the second session. In this session, case studies will be presented to illustrate application of TTC in assessing risk of :
Exposure to industrial emissions,
Assisting with managing quality of recycled water, and
Product recall of food inadvertently contaminated with substances released from manufacturing or labelling equipment.
Level of previous experience
Session 1: Basic
Session 2: Intermediate
About the Presenter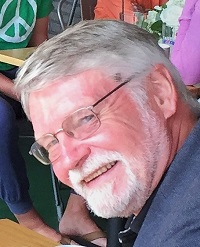 Roger Drew, PhD, DABT, FACTRA has primary degrees in biochemistry and pharmacology and postgraduate degrees in toxicology with further toxicology training at the US NCI, NIH. He taught medical students for 12 years at Flinders University and has acted as a toxicology consultant to Federal and State Health Authorities and to Environmental Agencies. He was appointed to several standing NH&MRC expert committees and has been an invited member of expert task groups of the IPCS. For several years he was Corporate Toxicologist of ICI Australia and Orica Pty Ltd. He has worked closely with regulatory authorities and industry organisations in developing and refining regulations relating to hazard assessment of chemicals and provision of information to interested and affected parties. He has been a toxicology/risk assessment consultant for more than 20 years and has more than 50 published scientific articles in toxicology and risk assessment. He was adjunct Professor in Biochemical Toxicology at RMIT University and currently holds an Adjunct Associate Professorship in the Department of Epidemiology and Preventative Medicine, Monash University. He was until recently on the editorial board of the journal 'Regulatory Pharmacology and Toxicology'.
DATES & TIMES
Session 1: Thursday 5 November 2020
3pm – 4pm AEDT
Session 2: Thursday 3 December 2020
3pm – 4pm AEDT
FEES (incl. GST)
ACTRA Members – $25
Non-Members – $50
Student members – $15
Organisation – $200 (maximum of 10 log ons)
REGISTER HERE
REGISTRATION DEADLINE
Session 1: By 3 pm, AEDT, Wednesday 4 November 2020
Session 2: By 3 pm, AEDT, Wednesday 2 December 2020
CPD POINTS (For ACTRA Registration Scheme)
Earn up to 1 CPD Point per session.
---
ACTRA Webinar Series with Q&A – Session #5
Topic: Aspects of Risk Communication
Thursday 1 October, 2020
Presenter: Dr Peter N Di Marco

ACTRA Webinar Series with Q&A – Session #4
Topic: Principles of Human Health Risk Assessment
Thursday 3 September, 2020
Presenter: John Frangos

ACTRA Webinar Series with Q&A – Session #3
Topic: Environmental regulation and guidance
Thursday 6 August, 2020
Presenter: Professor Brian Priestly

ACTRA Webinar Series with Q&A – Session #2
Topic: Product based regulation
Thursday 9 July, 2020
Presenter: Professor Brian Priestly

ACTRA Webinar Series with Q&A – Session #1
Topic: Substance and/or process-based regulation
Thursday 11 June, 2020
Presenter: Professor Brian Priestly