The Australasian College of
Toxicology & Risk Assessment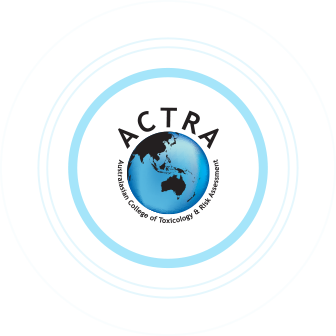 Join the Australasian College of Toxicology & Risk Assessment (ACTRA) in a unique webinar series that commenced in June 2020! The webinar series will cover two overarching themes in relation to toxicology and risk assessment in Australia:
Lessons learnt from case studies.
Practical applications of theoretical concepts.
These sessions will provide you with an opportunity to gain insight from Australia's most accomplished and experienced toxicologists and risk assessors, and more importantly encourage an open forum for questions and discussion.
Attending webinars counts towards your continuing education credit points at the rate of one point per webinar.
If you're new to the ACTRA webinar series here is a taste of what to expect:
Watch Webinar
---
UPCOMING WEBINARS
ACTRA Webinar Series with Q&A – Session #24
Topic: "Outdoor air pollution and cancer"
Date: Thursday 1st December 2022
3:00PM – 4:00PM AEDT (Melb/Syd time)
Presenter: John Frangos
REGISTER HERE

ACTRA is pleased to present a webinar "Outdoor air pollution and cancer" by John Frangos on 1 December 2022 at 3-4 pm.
Outdoor air pollution and cancer
In 2013 the International Agency for Research on Cancer (IARC) classified outdoor air pollution as a Group 1 carcinogen (sufficient evidence that exposure to outdoor air pollution causes lung cancer). IARC also noted a positive association with increased risk of bladder cancer. Since then several reviews have also been undertaken. This webinar will:
Explore reasons for classification
Discuss underlying data and mode of action
Look at subsequent reviews and their conclusions
Explore differences in assessment techniques for evaluating the scientific literature.
About the Presenter – John Frangos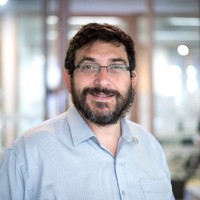 John is a certified toxicologist with the American Board of Toxicology, and a Fellow of the Australasian College of Toxicology and Risk Assessment and a leading practitioner in toxicology consulting. He has extensive experience in air pollution related risk assessment.
DATE & TIME
Thursday 1 December 2022
3pm – 4pm AEDT
FEES PER SESSION (incl. GST)
ACTRA Members – $25
Non-Members – $50
Student members – $15
Organisation – $200 (maximum of 10 log ons)
REGISTER HERE
REGISTRATION DEADLINE
By 3 pm, AEDT, Wednesday 30 November 2022
CPD POINTS (For ACTRA Registration Scheme)
Earn up to 1 CPD Point per session.
Level of previous experience required:
Basic to intermediate
---
PAST WEBINARS
ACTRA Webinar Series with Q&A – Session #23
Topic: "So many issues, so little time: the lost art of risk ranking"
Date: Thursday 20th October 2022
3:00PM – 4:00PM AEDT (Melb/Syd time)
Presenter: Victor Kabay

ACTRA Webinar Series with Q&A – Session #22
Topic: Ecological Risk Assessment Approaches
Date: Thursday 7th July 2022
3:00PM – 4:00PM AEST (Melb/Syd time)
Presenter: Katie Richardson

ACTRA Webinar Series with Q&A – Session #21
Topic: Human Health Risk Assessment Approaches
Date: Thursday 2nd June 2022
3:00PM – 4:00PM AEST (Melb/Syd time)
Presenter: Katie Richardson

ACTRA Webinar Series with Q&A – Session #20
Topic: Human Health Screening Approaches
Date: Thursday 5th May 2022
3:00PM – 4:00PM AEST (Melb/Syd time)
Presenter: Katie Richardson

ACTRA Webinar Series with Q&A – Session #19
Topic: Exposure Science tools and case studies (Session 2)
Date: Thursday 7 April 2022
Time: 3:00PM – 4:00PM AEST (Melb/Syd time)
Presenter: Dr Len Turczynowicz

ACTRA Webinar Series with Q&A – Session #18
Topic: An introduction to Exposure Science (Session 1)
Date: Thursday 3 March 2022
Time: 3:00PM – 4:00PM AEDT (Melb/Syd time)
Presenter: Dr Len Turczynowicz
ACTRA Webinar Series with Q&A – Session #17
Topic: Risk assessment – Remember, Exposure is Important!
Thursday 4 November, 2021
3:00PM – 4:00PM AEST (Melb/Syd time)
Presenter: Dr Jackie Wright
ACTRA Webinar Series with Q&A – Session #16
Topic: The Chicken, the Egg and the Holy Grail – Serum PFAS Levels Following Access to Cholestyramine, Plasma Donation or a Combination of Cholestyramine and Plasma Donation
Thursday 7 October, 2021
3:00PM – 4:00PM AEST (Melb/Syd time)
Presenter: Dr Ian Delaere
ACTRA Webinar Series with Q&A – Session #15
Topic: Risk assessment of emerging contaminants – Theory and Practice
Thursday 9 September, 2021
3:00PM – 4:00PM AEST (Melb/Syd time)
Presenter: Victora Lazenby
ACTRA Webinar Series with Q&A – Session #14
Topic: An Introduction to Biomarkers of Lower Urinary Tract Toxicity Plus Case Study
Thursday 5 August, 2021
Presenter: Dr Rhian Cope
ACTRA Webinar Series with Q&A – Session #13
Topic: An Introduction to Biomarkers of Renal Toxicity Part 1
Thursday 1 July, 2021
Presenter: Dr Rhian Cope
ACTRA Webinar Series with Q&A – Session #12
Topic: An Introduction to Biomarkers of Hepatotoxicity Part 2
Thursday 3 June, 2021
Presenter: Dr Rhian Cope

ACTRA Webinar Series with Q&A – Session #11
Topic: An Introduction to Biomarkers of Hepatotoxicity Part 1
Thursday 6 May, 2021
Presenter: Dr Rhian Cope

ACTRA Webinar Series with Q&A – Session #10
Topic: Bioavailability – Case studies and worked examples
Thursday 8 April, 2021
Presenter: John Frangos
ACTRA Webinar Series with Q&A – Session #9
Topic: Key concepts of Bioavailability
Thursday 4 March, 2021
Presenter: John Frangos
ACTRA Webinar Series with Q&A – Session #8
Topic: Dose Response Assessment within standard setting and HHRA
Thursday 4 February, 2021
Presenter: John Frangos
ACTRA Webinar Series with Q&A – Session #7
Topic: Application of TTC in Risk Assessment
Thursday 3 December, 2020
Presenter: Roger Drew
ACTRA Webinar Series with Q&A – Session #6
Topic: History and Derivation of TTC Values
Thursday 5 November, 2020
Presenter: Roger Drew
ACTRA Webinar Series with Q&A – Session #5
Topic: Aspects of Risk Communication
Thursday 1 October, 2020
Presenter: Dr Peter N Di Marco

ACTRA Webinar Series with Q&A – Session #4
Topic: Principles of Human Health Risk Assessment
Thursday 3 September, 2020
Presenter: John Frangos

ACTRA Webinar Series with Q&A – Session #3
Topic: Environmental regulation and guidance
Thursday 6 August, 2020
Presenter: Professor Brian Priestly

ACTRA Webinar Series with Q&A – Session #2
Topic: Product based regulation
Thursday 9 July, 2020
Presenter: Professor Brian Priestly

ACTRA Webinar Series with Q&A – Session #1
Topic: Substance and/or process-based regulation
Thursday 11 June, 2020
Presenter: Professor Brian Priestly