The Australasian College of
Toxicology & Risk Assessment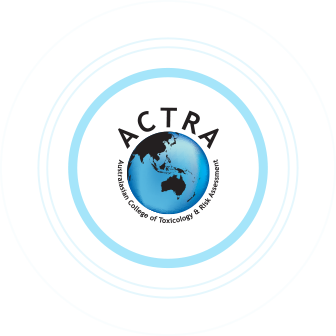 Join the Australasian College of Toxicology & Risk Assessment (ACTRA) in a unique webinar series that commenced in June 2020! The webinar series will cover two overarching themes in relation to toxicology and risk assessment in Australia:
Lessons learnt from case studies.
Practical applications of theoretical concepts.
These sessions will provide you with an opportunity to gain insight from Australia's most accomplished and experienced toxicologists and risk assessors, and more importantly encourage an open forum for questions and discussion.
Attending webinars counts towards your continuing education credit points at the rate of one point per webinar.
If you're new to the ACTRA webinar series here is a taste of what to expect:
Watch Webinar
---
UPCOMING WEBINARS

ACTRA Webinar Series with Q&A – Session #16
Topic: The Chicken, the Egg and the Holy Grail – Serum PFAS Levels Following Access to Cholestyramine, Plasma Donation or a Combination of Cholestyramine and Plasma Donation
Date: Thursday 7 October, 2021
Time: 3:00PM – 4:00PM AEDT (Melb/Syd time)
Presenter: Ian Delaere
REGISTER HERE
Per-and polyfluoroalkyl substances (PFAS) are manufactured chemicals used in industrial and consumer application for 70 years including certain fire-fighting foams, leading to Australian environmental contamination and community concerns about human safety. Epidemiological studies show PFAS effects on reproduction, kidney, thyroid, liver and immune functions. However, it is not known what levels of PFAS exposure adversely affects various toxicological domains. Of relevance to Australian firefighters are perfluorooctane sulfonate (PFOS), perfluorohexane sulfonate (PFHxS) and perfluorooctanoic acid (PFOA), components of some Aqueous Fire Fighting Foams.
PFAS are known to be highly protein bound, with albumin being a major carrier protein for PFOS, PFHxS and PFOA. Reported animal and human PFAS serum levels vary considerably. Half-lives in humans are 5.4 years for PFOS, approx. 8.5 years for PFHxS and 3.8 years for PFOA and are markedly different from those observed in laboratory animals.
The SA PFAS Reduction Program was developed in consultation with SA Health, Safework SA and a medical practitioner. The Chief Officer SA Metropolitan Fire Service (MFS) facilitated access to medical supervision for self-selected employees and family members with elevated serum PFAS levels to explore interventions to accelerate elimination of circulating PFAS. The voluntary program was funded by the MFS through the Government of South Australia, to include consultation with a GP, intervention costs for fire fighters and family members with PFAS levels exceeding gender specific occupational averages and serum PFAS analysis.
Three intervention modalities were offered, access to cholestyramine, plasma donation, or a combination of access to cholestyramine and plasma donation. Serum PFAS analysis was used to measure intervention performance.
This session will touch on:
A unique PFAS exposure circumstance in firefighters and their families
Mechanistic basis for PFAS elimination in humans
Serum PFAS data in selected firefighters over time
Some implications for 'presumptive cancer' legislation in firefighters
Level of previous experience – Intermediate
About the Presenter
Ian Delaere is Manager Toxicology at SA Health. Ian has a PhD in the study of plant derived neurotoxins. He has worked in the risk assessment, exposure science and toxicology space in Commonwealth, State based agencies and industry for the past 15 years. Within SA Health, Ian is currently responsible for initiating, formulating and managing effective State-wide programs, policies, investigations and programs related to human health risk assessment of chemical exposures and issues of toxicology. Until recently, Ian also acted as Registrar of the Australasian College of Toxicology and Risk Assessment (ACTRA), a role that is involved in the maintenance of professional standards for members listed on the ACTRA Professional Register.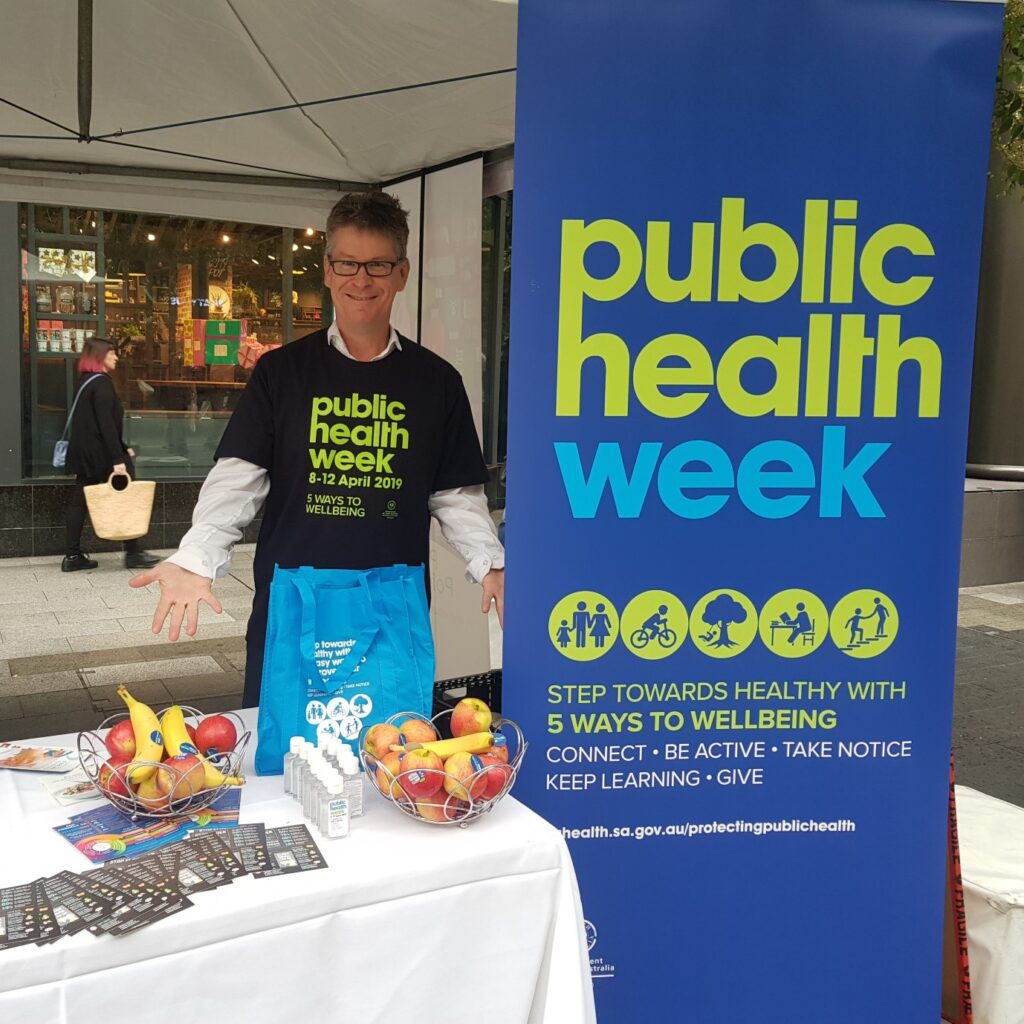 ---
FEES per webinar (incl. GST)
ACTRA Members – $25
Non-Members – $50
Student members – $15
Organisation – $200 (maximum of 10 log ons)
REGISTER HERE
REGISTRATION DEADLINE
24 hours prior to the webinar.
CPD POINTS (For ACTRA Registration Scheme)
Earn up to 1 CPD Point per session.
---
PAST WEBINARS
ACTRA Webinar Series with Q&A – Session #15
Topic: Risk assessment of emerging contaminants – Theory and Practice
Thursday 9 September, 2021
3:00PM – 4:00PM AEST (Melb/Syd time)
Presenter: Victora Lazenby
ACTRA Webinar Series with Q&A – Session #14
Topic: An Introduction to Biomarkers of Lower Urinary Tract Toxicity Plus Case Study
Thursday 5 August, 2021
Presenter: Dr Rhian Cope
ACTRA Webinar Series with Q&A – Session #13
Topic: An Introduction to Biomarkers of Renal Toxicity Part 1
Thursday 1 July, 2021
Presenter: Dr Rhian Cope
ACTRA Webinar Series with Q&A – Session #12
Topic: An Introduction to Biomarkers of Hepatotoxicity Part 2
Thursday 3 June, 2021
Presenter: Dr Rhian Cope

ACTRA Webinar Series with Q&A – Session #11
Topic: An Introduction to Biomarkers of Hepatotoxicity Part 1
Thursday 6 May, 2021
Presenter: Dr Rhian Cope

ACTRA Webinar Series with Q&A – Session #10
Topic: Bioavailability – Case studies and worked examples
Thursday 8 April, 2021
Presenter: John Frangos
ACTRA Webinar Series with Q&A – Session #9
Topic: Key concepts of Bioavailability
Thursday 4 March, 2021
Presenter: John Frangos
ACTRA Webinar Series with Q&A – Session #8
Topic: Dose Response Assessment within standard setting and HHRA
Thursday 4 February, 2021
Presenter: John Frangos
ACTRA Webinar Series with Q&A – Session #7
Topic: Application of TTC in Risk Assessment
Thursday 3 December, 2020
Presenter: Roger Drew
ACTRA Webinar Series with Q&A – Session #6
Topic: History and Derivation of TTC Values
Thursday 5 November, 2020
Presenter: Roger Drew
ACTRA Webinar Series with Q&A – Session #5
Topic: Aspects of Risk Communication
Thursday 1 October, 2020
Presenter: Dr Peter N Di Marco

ACTRA Webinar Series with Q&A – Session #4
Topic: Principles of Human Health Risk Assessment
Thursday 3 September, 2020
Presenter: John Frangos

ACTRA Webinar Series with Q&A – Session #3
Topic: Environmental regulation and guidance
Thursday 6 August, 2020
Presenter: Professor Brian Priestly

ACTRA Webinar Series with Q&A – Session #2
Topic: Product based regulation
Thursday 9 July, 2020
Presenter: Professor Brian Priestly

ACTRA Webinar Series with Q&A – Session #1
Topic: Substance and/or process-based regulation
Thursday 11 June, 2020
Presenter: Professor Brian Priestly